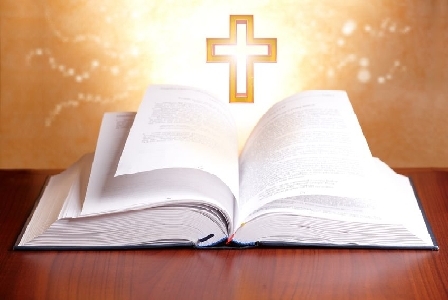 This website is to do just what the domain name says--give biblical understanding to earnest seekers. The secondary purpose is to promote the author, Sylvia Huffnagle's books.


Why Did Jesus Have to Die?

When Adam and Eve chose the knowledge of good and evil and chose to listen to the liar and chose to disobey and distrust God and chose to do their own thing instead of what was right, they were making a choice to die spiritually because God had warned them that that is what would happen if they ate that fruit.

When they died spiritually, they were alienated from God. God could no longer be their Father, because they no longer had the spirit to obey him. They had a spirit to do their own thing and a spirit to listen to half truths and lies in order to justify what they wanted to do.

The Bible then records what happens to mankind when they make bad choices and it records how God in his mercy rescued mankind over and over. And then at just the right time, God sent Jesus to provide the way of true and eternal salvation.

How? Jesus was born of a virgin by the Holy Spirit so that he could be spiritually alive just like Adam and Eve were before the fall. You see everything bears after its own kind so all people after Adam and Eve were born spiritually dead, up until Jesus.

God taught his Son, Jesus, all his precepts, teachings, and promises in the Old Testament, opening up their meaning to him. Jesus learned to walk by the spirit and not by the flesh as Adam and Eve had done. He walked the walk and talked the talk. He always obeyed the Father. He refused to listen to reasoning that would justify his own desires.

When he had accomplished his mission of overcoming sin, he further obeyed his Father and offered himself as the sinless offering for all of mankind. Why did he have to do that? He was taking our place so that we could take his. He had to choose to give up his life because Adam and Eve had chosen to have their own life apart from God. (Mankind soon learned that life without God [light, life, love] is death.) Jesus had to bear our sins and sicknesses so that we wouldn't have to. And he had to counter everything that Adam and Eve chose in order to restore. They chose self, he chose righteousness. They listened to the liar, he listened to God. They did their own thing, he did God's bidding. They sinned; he committed the greatest act of Agape Love. They gave the kingdom over to Satan by submitting to him and Jesus took the kingdom back by ruling over all temptation and keeping God on the throne of his heart. He never listened to the liar. (Satan) The kingdom belongs to him and he's coming back to rule very soon.

He had to die in order to provide a way for mankind's carnal nature to be crucified. Remember, Adam and Eve had given their carnal or flesh nature ascendancy, i.e. power. Jesus had to deny the carnal nature entirely and to the uttermost in order to defuse it. That's God's plan of redemption – He restores our choice. He washes away our sin in the blood of the pure lamb, Jesus. Who can argue with such a powerful cleansing agent as pure blood shed for mankind? Through Jesus, God restores those who choose him – choose life, choose righteousness – back to spiritual life. In order to have your soul saved, you must put on the Lord Jesus Christ and learn to walk by the spirit and not by the flesh. Learn to do what God teaches even when your lower nature abhors it.

Go for it! You need Jesus!

Ref: Gen: 1-3, Deut. 30:19-20, Isa: 61-62, Jn: 3:16, Rom: 5-8, 1Cor: 15:21-26, 45-49, 2Corinth: 5:21, 1Jn: 4:10

Ask him to save you, right now. Ask God to forgive you for sinning. Ask Jesus to come into your heart and rule and reign there. He'll give you a new nature. Get a Bible and study to show yourself approved. Be a hearer and a doer of the Word. Remember, everything we receive from God is by faith.

No, God did not send Jesus to the cross because he couldn't look at sin. He wanted a relationship with us, so he had to make a way to cleanse us.

God sent Jesus to the cross to do everything that needed done, so that God could have sons and daughters.

Isa: 9:6-7: For unto us a child is born, unto us a son is given: and the government shall be upon his shoulder: and his name shall be called Wonderful, Counselor, The mighty God, The everlasting Father, The Prince of Peace. Of the increase of his government and peace there shall be no end, upon the throne of David, and upon his kingdom, to order it, and to establish it with judgment and with justice from henceforth even for ever. The zeal of the LORD of hosts will perform this.

© Sylvia Huffnagle
My new book: Resurrected Christ in Me
(highlight and right click)
http://www.amazon.com/s/ref=nb_sb_noss?url=search alias%3Dstripbooks&field-keywords=Sylvia+Huffnagle&x=12&y=21


Resurrected Christ in Me Description
I have named this work, "Resurrected Christ in me", because to be crucified with Christ and resurrected Him in you is the subject thread throughout the book and also none of these spiritual thoughts will penetrate or work for the reader unless the reader is willing to entered into the crucifixion and resurrection written about in Rom: 6:3-11.

Rom: 6:3-11: Know ye not, that so many of us as were baptized into Jesus Christ were baptized into his death? 4: Therefore we are buried with him by baptism into death: that like as Christ was raised up from the dead by the glory of the Father, even so we also should walk in newness of life. 5: For if we have been planted together in the likeness of his death, we shall be also in the likeness of his resurrection: 6: Knowing this, that our old man is crucified with him, that the body of sin might be destroyed, that henceforth we should not serve sin. 7: For he that is dead is freed from sin. 8: Now if we be dead with Christ, we believe that we shall also live with him: 9: Knowing that Christ being raised from the dead dieth no more; death hath no more dominion over him. 10: For in that he died, he died unto sin once: but in that he liveth, he liveth unto God. 11: Likewise reckon ye also yourselves to be dead indeed unto sin, but alive unto God through Jesus Christ our Lord.

Gal:5:24: And they that are Christ's have crucified the flesh with the affections and lusts.

I believe God has given me good understanding of His Word and who He is and what He has done and wants done. This book is actually the rest of the journal that I kept as I sought the Lord with my whole heart, though I have rearranged some things and added some things.

These are the advantages I had, which I attribute to why I do have this knowledge and understanding. I was desperate.
As a child, I was taught that Jesus is the Son of God and Savior of the world.
I was taught Bible stories and memorization of key scriptures.
I was not taught man-made theories and doctrines.
I had easy access to scriptures.
I was a reader.
I had freedom of religion and freedom of worship.
I had plenty of time to study and meditate.
I had a very deep need.

Ps: 119:99: I have more understanding than all my teachers: for thy testimonies are my meditation.

Section One:
Gold Nuggets 4-25

Section Two:
The Plan of Salvation 26-37

Section Three:
Living by Faith or Spiritual Living 38-55

Section Four:
Sowing and Reaping or Faith 56-68

Section Five:
God is not the Oppressor or Where Does Trouble Come From? 69-78

Section Six:
The Church--Setting the Record Straight 79-126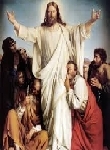 My new E book in PD F - Download it for free on download page.
It is called "Is Jesus Everything?" and it teaches about Jesus' many roles in our salvation.

5 e Books to download free on Download page: Is Jesus Everything?, Resurrected, Christ in Me, Transformed, 121 Biblical Articles, Bible Living Quiz Book, and The Ultimate 'How To' Book.


LINKS TO OTHER WEBSITES



(Highlight and right click)
http://www.battlefortruth.org/home.asp